CrewLounge CONNECT
the roster app
for airline pilots, flight attendants
and ground staff
View your flight roster at any time and any place, also when off-line. Export your flight schedule to any calendar.
Share your roster with friends and colleagues. Meet and date other crew during your next layover.
Try us in less than 30 seconds (no registration, no credit card) and discover why thousands of airline crew love this app. over RosterBuster, etc.
CrewLounge CONNECT is not only the most user-friendly app available today, you get all these awesome features to enjoy your life in the sky:
We provide you with tons of cool other features: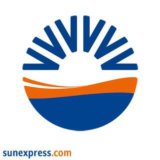 Matthias Fritz
SunExpress Germany
Cabin Crew
Use the app mainly because of the calendar export. You can export your roster to any calendar (even split) and synchronize it with all devices. The app itself is updated regularly and requests from support are answered quickly and friendly. Within the app, a somewhat clearer representation of the duty plan (monthly view) would be desirable. Otherwise top!
Patrick Rohrer
Eurowings
Flight Crew
Great app and perfect customer support! Direct PDF import of my roster was not possible (import via "ES file manager" app was necessary!). After contacting the support team the problem was fixed within a few days. Great work!
Marco Valeri
Royal Air Manoc
Flight Crew
Hello and THANK YOU to fix our problem with the users of your app in Royal Air Maroc! Please continue your best cos we are very attached to your app! Thanks a lot for your effort and to be quick to fix problems!